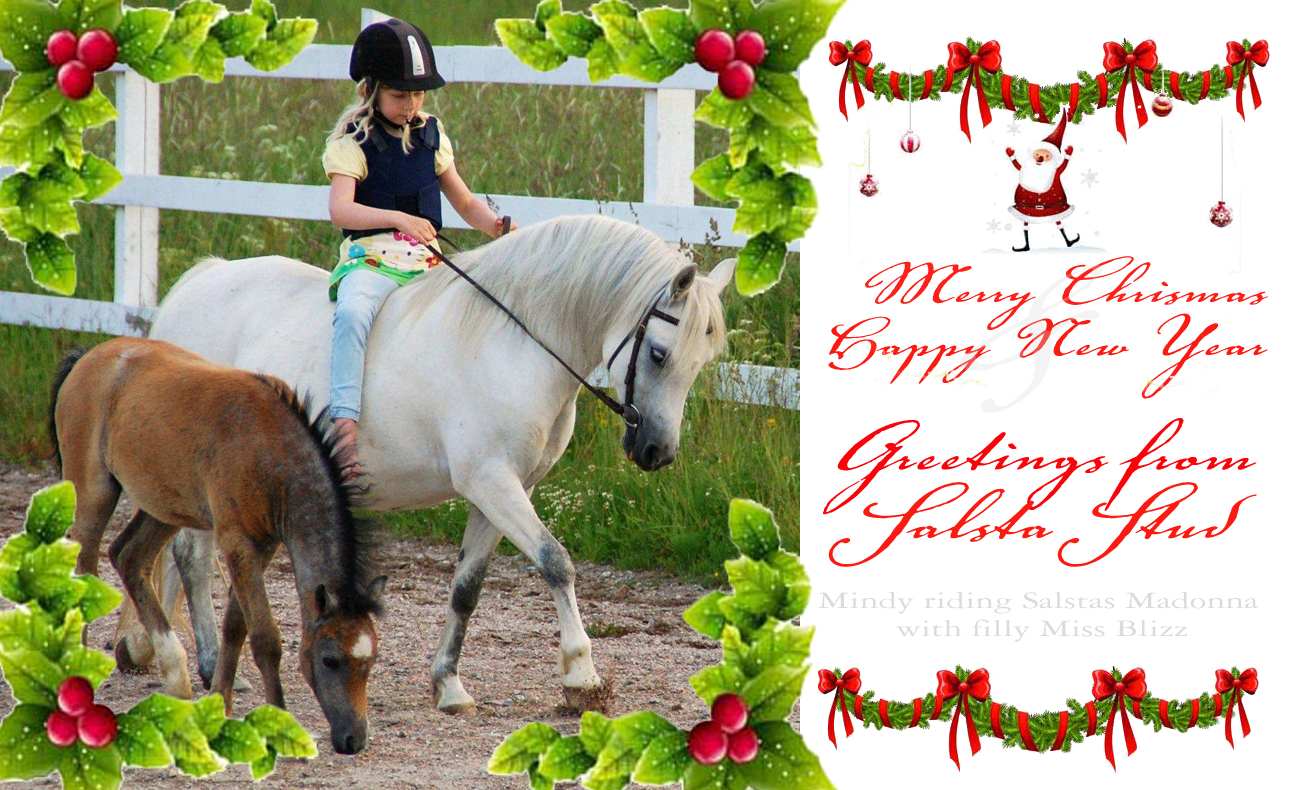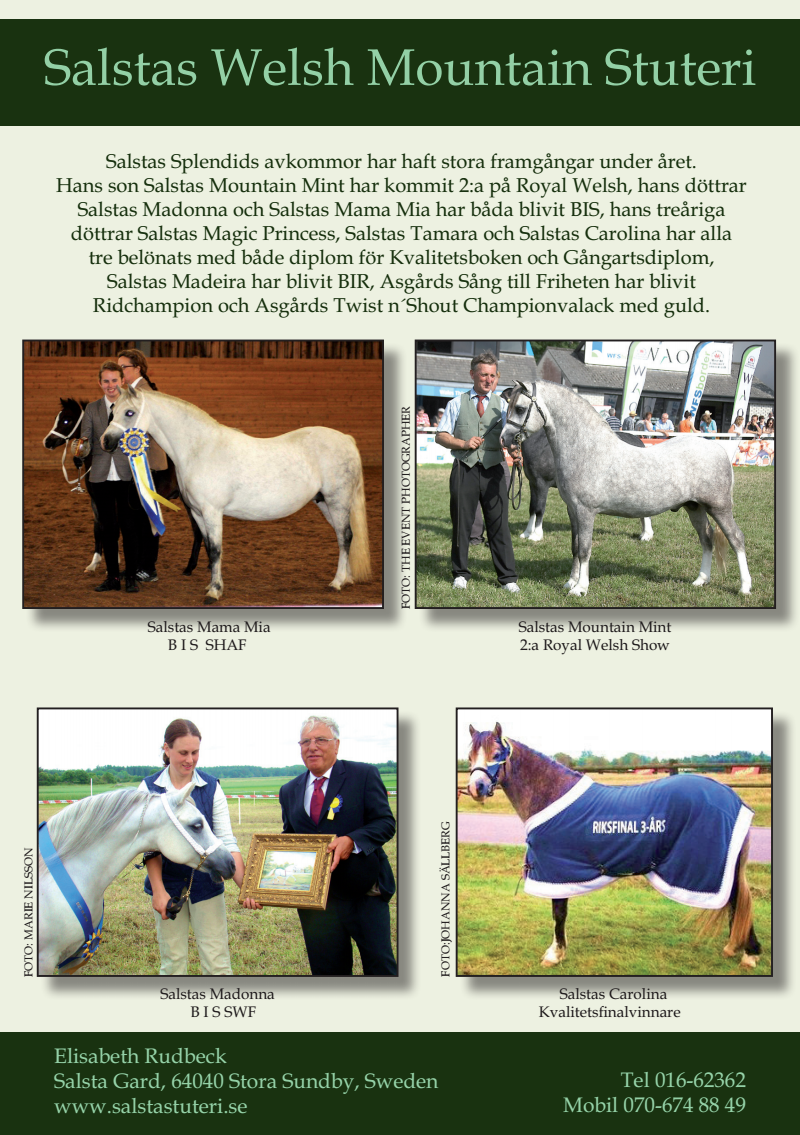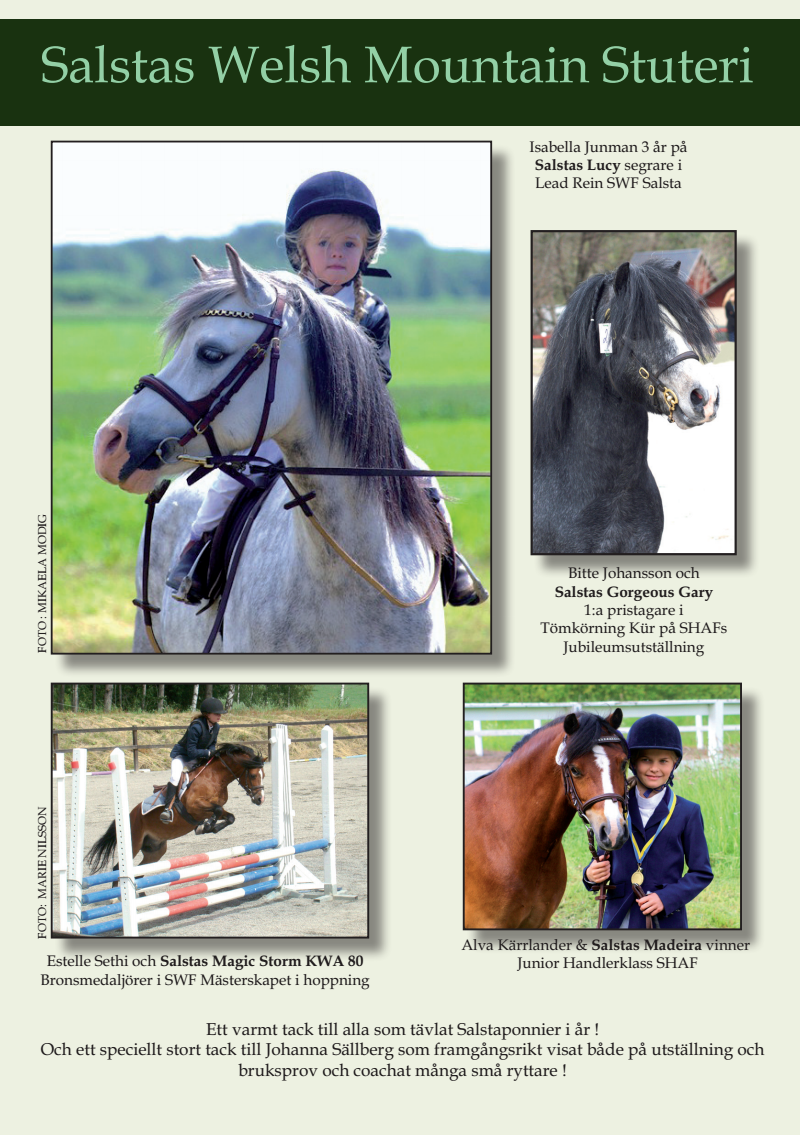 May 15, 2012

Salstas Mountain Mint
Ynys Mon Light Horse and Pony Medal Show - 1st,Youngstock Champion and Reserve Overall A Champion
Mint har vunnit i Wales !!!


February 24, 2012

Ston: Vennebos Pearly Sunbeam, Vennebos Pearly Promise

February 20, 2012

Ston: Twyford Anthem

February 16, 2012

Salstas Gorgeous Gary

Salstas Silver Angel har varit hos Linnéa för tillridning och Fanny rider henne nu hemma på Kållared.
Här tränar duktiga Fanny Madeira, som hon tänker tävla i engelska ridklasser i sommar